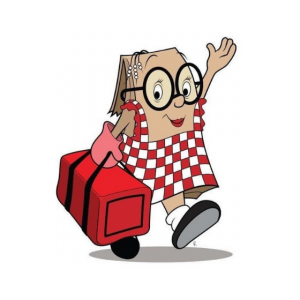 Hi!  I'm Lunchie!
I love helping kids make smart healthy choices and that's why I've made this Kids Corner just for you.
Hope you like it!  If you have any suggestions ask your parents if it's ok to send me an email with your ideas: Lunchie@thelunchlady.ca
I Love to learn new things and have been taking dance lessons from my friends. 
Check out my moves!
Do you have a new dance for me to try?
Send it to me at Lunchie@thelunchlady.ca and I'll put my dancing shoes on!  Remember to ask your parents first.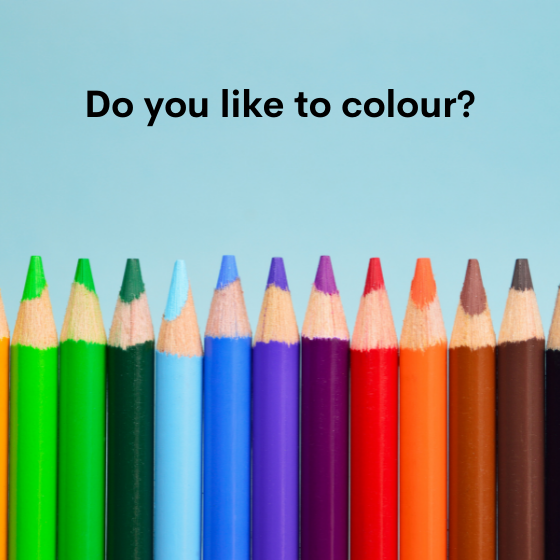 There is an artist inside all of us!  It's time to show off your creative side.  I've shared some of my favourite food items for you to colour. 
Once you're done, take a picture and email me at lunchie@thelunchlady.ca so I can see your masterpiece!
Colouring Sheets:
   Veggies   /   Fruit   /   Eat a Rainbow   /  Make a Salad   /   Burger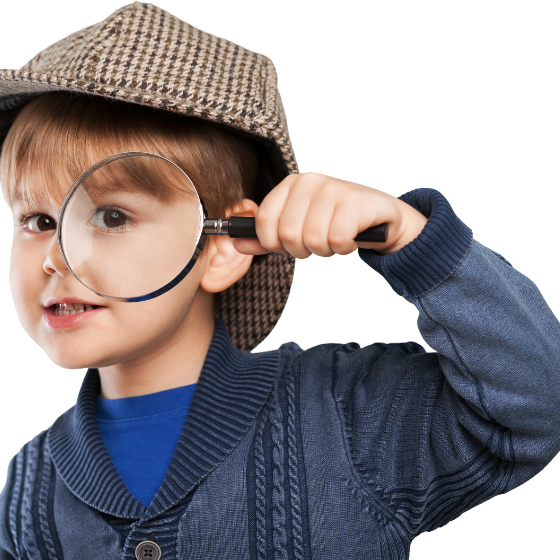 We all know that exercise is important for our bodies but it is just as important for our brains! 
Try my activity sheets and give your brain a workout.  See if you can solve all the puzzles.
Lunchie's Activity Pages: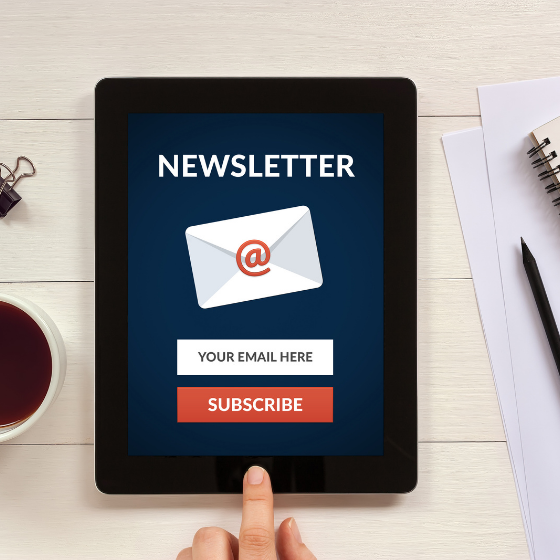 Coming Soon!
Join our mailing list to receiving the Lunch Lady News delivered right to you inbox.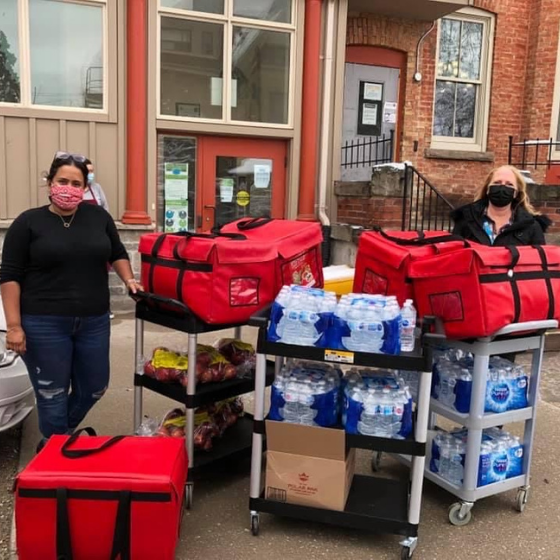 Our local lunch ladies/guys know how to make a difference in their communities.  Ensuring everyone has access to good wholesome food is important to all of us.  During the pandemic we have had the privilege to work with many community agencies.  We are proud of how our franchise partners have risen to the challenge.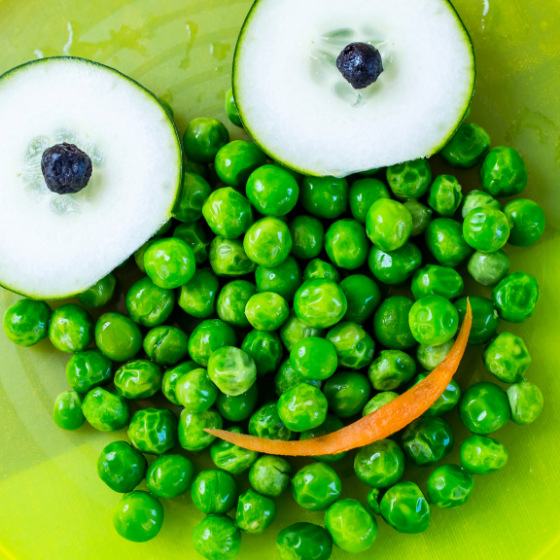 Peas are often an over looked veggie. It turns out that they make the All-Star team when it comes to nutrition providing Protein, Vitamin A, Riboflavin, Niacin, Vitamin B6, Folate, Magnesium, Phosphorus and Copper, and a very good source of Dietary Fiber, Vitamin C, Vitamin K, Thiamin and Manganese. Their versatility should make them a stock item in your freezer.  Learn more.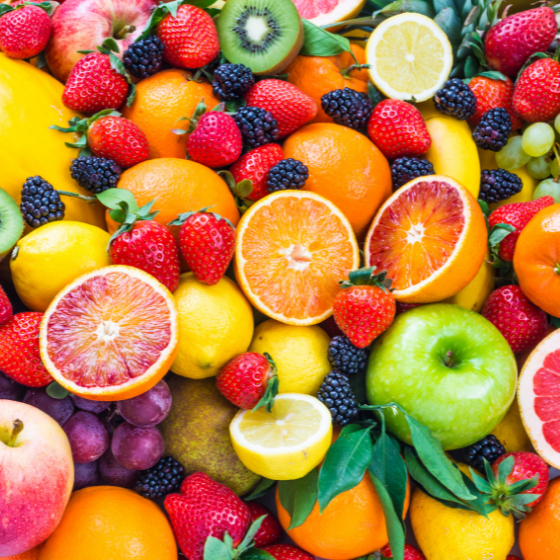 Most people like fruit. And why not? Full of flavour and sweetness, as well as vitamins, fibre and antioxidants, fruit is one of nature's best treats. According to Canada's Food Guide to Healthy Eating, children aged 4 to 13 need five to six servings of fruit and vegetables each day.  Learn more.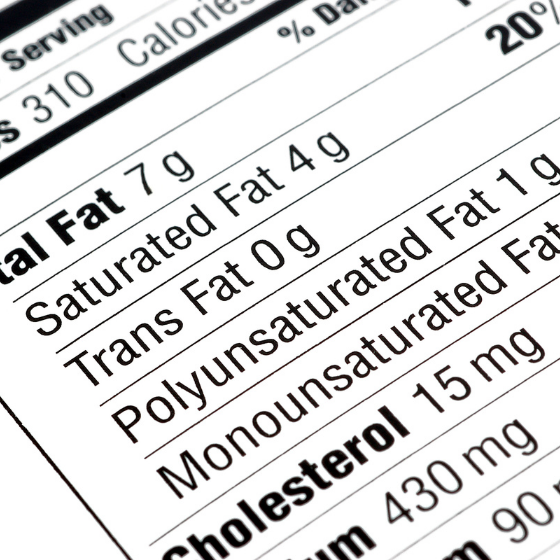 Many foods in grocery stores are pre-packaged. This could be to preserve freshness, extend shelf life, or just for the sake of convenience. Packaged foods can be nutritious—canned or frozen, beans, fruit and vegetables for example. But packaged
foods can also be sources of hidden sodium, fat and sugar.  Learn more.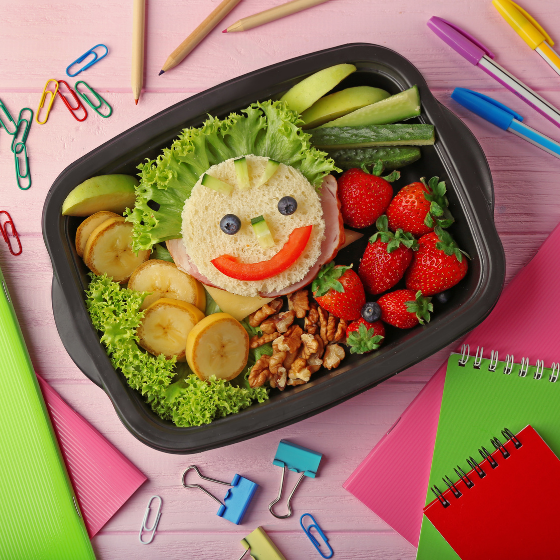 We've all been there. After weeks, months or years of taking a lunch to work, we open the lunch bag, and there it is; that familiar feeling—lunch box letdown!
Same goes for kids. When we find something they like, that we know is good for them, we tend to rely on it. But inevitably, they will get tired of it. That's when it's time to change it up! Learn more.