Own your own business and make a difference in your community
Looking for a way to become a business owner yet still have quality time with your family? The Lunch Lady, Canada's largest and most reliable school lunch provider, gives you the unique opportunity to be your own boss, work around your personal schedule and make a difference in your community – offering support and tools along the way to ensure the success of your business.
Why own a Lunch Lady Franchise?
Flexibility. Balance. A rewarding career.
Joining the Lunch Lady Franchise Group can be a fresh start for many, providing the opportunity to own a business that you can truly call your own. Whether you're trying to strike a balance between work life and family time, or looking to change careers, franchising with the Lunch Lady offers flexibility that works with your schedule and personal needs. 
As a collective group of franchises, we take pride in giving back to the community by providing better nutrition to kids across Canada. We're company that you can be proud to work alongside in changing the way kids think about and consume food.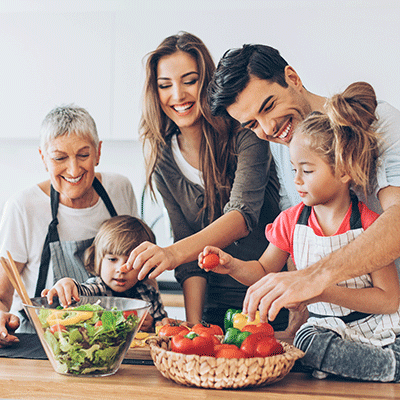 All about the Lunch Lady Franchise Group
We award the right individual the opportunity to enjoy a flexible lifestyle and still enjoy a rewarding career. We require an initial franchise fee of $25K, with an estimated start-up cost of $50K-$125K to set up a commercial kitchen for Lunch Lady operations. Best of all, no kitchen experience is needed! We will work with you to help build your first Lunch Lady kitchen including training, marketing materials, business planning and support.
Each kitchen is an independently owned business, operating as part of the Lunch Lady Franchises;
Located in your community and services a cluster of schools;
Run by a dedicated owner and staff who want to deliver the best possible program to each school they service;
Required to meet the standards set by the Lunch Lady Group;
A guaranteed nut-free, inspected facility;
and supported by a strong and involved Head Office.
"One of the most exciting things about franchising has been the wonderful contribution new franchisees and support staff have made to the organization. Everyone adds their own special ingredient to the company, and as a result, the service we provide keeps getting better and better."
"I'm usually done in time to pick my children up from school and am fortunate to be able to attend my children's after-school activities and have dinner with them each night."
"I love owning a business that allows me the flexibility to have a work/life balance. Being there for my family outside of school hours and especially at night and weekends is so important to me."
Start the Franchise Application Process
For more information please Download Our Franchise Information Package by filling out the form. If you require further assistance, please contact us at 1-800-603-6656 or e-mail us at franchise@thelunchlady.ca.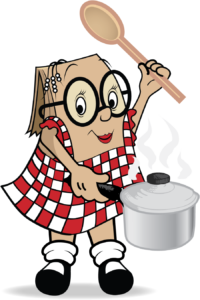 Available Lunch Lady Franchises
Current Franchise Opportunities in Canada
We're expanding! The Lunch Lady is on the hunt for new franchise owners. Click below to find a franchise opportunity in your neighbourhood.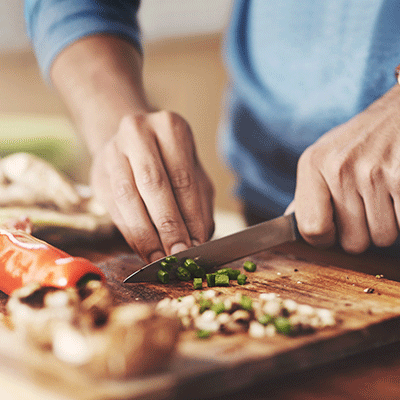 Profile of a Lunch Lady Franchise Partner
$50-125k
Start-up Costs (including Franchise Fee)
Passion for Food
and Kids
Frequently Asked Questions
Have a question? You may find the answer to it here.
Don't see what you're looking for?
Get in touch with us today.