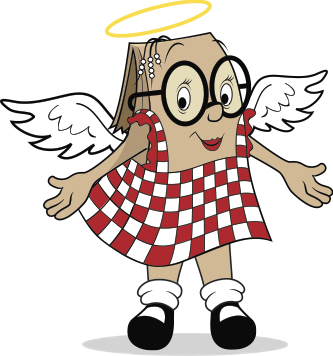 For over 25 years you have been able to depend on the Lunch Lady to deliver freshly prepared meals to your children at school. Our mission has always been to help kids, families and communities have access to healthy meals.
Unfortunately, throughout this pandemic, there have been families and organizations struggling with food security.
Here at the Lunch Lady, we wanted to help our communities, by providing good food to those who need it.
Introducing Donate a Meal
Through our new Donate a Meal program, with each donation of $5, we will prepare and deliver a nutritious balanced meal to someone in need. Thank you for your generosity and for supporting this initiative. We will keep you informed about the organizations we are supporting in the community.  Donating is easy using your existing Lunch Lady account, or REGISTER for a NEW account. Together we can make a difference.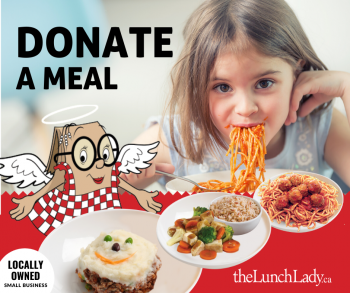 Help feed your community in a few simple steps